Industrial filtration is at the heart of our business.
Thanks to regeneration, we propose to you to optimize costs of industrial filters.
Let us know your needs so that together we find a solution that suits your filtration system and your budget constraints.
Industrial filters : they all have durable solution !
If your company is equipped with a filtration system, you have to regularly maintain the filters.
Meeting filtration efficiency standards, industrial filters must be checked and replaced at regular intervals.
To optimize operating costs, SNS Industrie propose to you an economical and ecological solution : industrial filters's regeneration.
Filter cartridge
Several filtration systems use filter cartridges.
Within the scope of equipments's maintenance, a steady substitution of your filters rapidly becomes expensive.
Instead of replacing them, we propose to you to regenerate your filter cartridges.
After a precise diagnostic of their degree of clogging and their state of aging, we apply suitable cleaning methods in order to restore their filtration efficiency.
Self-cleaning filter: extend their lifespan
There are now also self-cleaning filters.
To extend their lifespan and preserve their filtration quality, call on our company.
We apply methods to reduce the marks of wear and tear caused by time. We also repair damaged filters.
Why trust SNS Industrie ?
SNS Industrie is specialized in industrial filters's regeneration for 30 years. We master the whole of technics used to clean the filters of your filtration's system.
The goal of the regeneration is to give original filtration capacity to filters.
How to maintain filter cartridges
In the filter's body is filter cartridge, a component which requires a regular maintenance.
Because of an overly pressure drop from the filter cartridge, the equipment loses performance and overconsumes energy.
Moreover, the respect of environmental norms is not held anymore.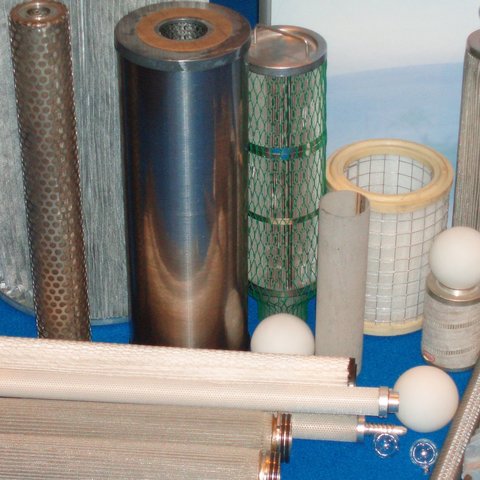 Industrial filters's regeneration by SNS Industrie : an economical and ecological solution
At SNS Industrie, we implement regeneration methods for cartridge filters.
After a complete control of filter components, we clean it and eventually repair it. Clogged filters, damaged filters get their original features back.
We take charge of the disassembly and the reassembly of your filter cartridges. We also check your installation's conditions.
We work in compliance with the filtering efficiency standards in force to ensure the compliance of your installations at the environmental level as well as the security of your partners.
If necessary, we can also replace your equipment.